Portobello and Craigmillar ward includes the communities of Portobello, Brunstane, Newcraighall, Magdalene, Joppa, Bingham, Durhams, Niddrie and Craigmillar.
Your local Greens
We are an active team, and welcome members and supporters in our local actions.
Contact the team
Can you help deliver printed materials in your area? Would you like to join one of our campaigns, or help with fundraising?
We'd love to hear from you – please get in touch: portobello.craigmillar@scottishgreens.org.uk.
Follow Portobello Greens on Twitter
Volunteer, join, donate
We're always looking for volunteers to help us make Edinburgh a greener and fairer city. If you'd like to get involved in our campaigns locally, please email portobello.craigmillar@scottishgreens.org.uk, or find out how to volunteer more widely in the city here.
You don't have to be a Scottish Green Party member to be active with the local group, but of course we would urge all our supporters to consider joining. Join the Scottish Green Party here.
We always need help with funds for campaigning. Please donate if you can; or if you have a fundraising idea, email us.
Your local Green councillor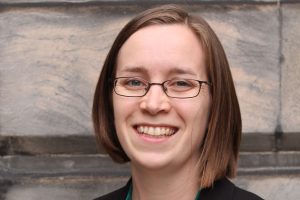 Mary Campbell was elected as the Green Councillor for Portobello/Craigmillar in May 2017. Prior to her election, Mary worked for an arts charity, having previously worked as a learning assistant in Edinburgh primary schools.
Latest posts
Cllr Mary Campbell examines the options for a Gaelic-medium secondary school in Edinburgh
Changing policy on the start age at school is just one of many ways in which Greens are making a…
Young people are right to demand action on climate breakdown, says Mary Campbell.