Southside/Newington ward includes the neighbourhoods of St Leonards, Sciennes, The Grange, Prestonfield, Blackford and Nether Liberton.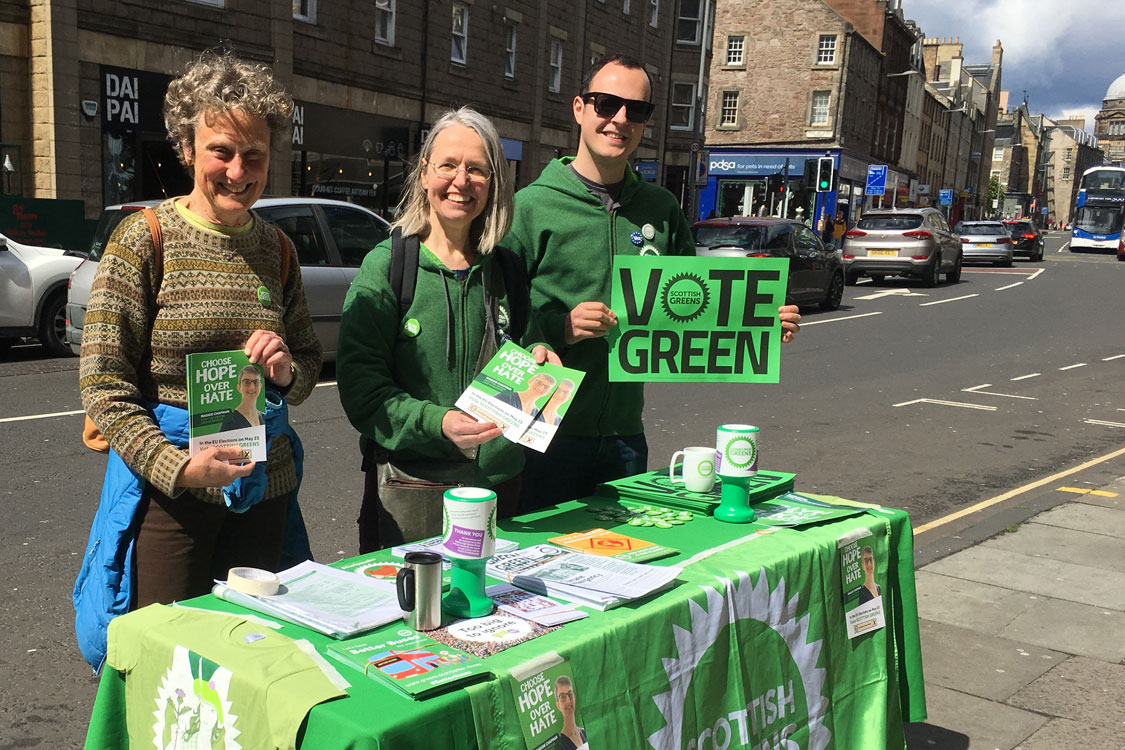 Your local Greens
Greens in Southside/Newington and Liberton/Gilmerton wards have joined together to form a sub-branch of Edinburgh Greens, called South East Edinburgh Greens. It's an active team, and meets on the second Thursday of the month. All Edinburgh Greens supporters are welcome – you don't have to be a member.
Find out details of our next meeting here >
And you don't have to come to meetings to get involved – we're always looking for people to help out on stalls and at fundraising events, delivering newsletters, canvassing, photography, writing newsletter articles, and much more.
Contact the team
The sub-branch sends out monthly emails to members with news of meetings, events and campaign action.
You can contact SEEG on seeg@scottishgreens.org.uk or follow us on Facebook.
Volunteer, join, donate
We're always looking for volunteers to help us make Edinburgh a greener and fairer city. If you'd like to get involved in our campaigns locally, please email seeg@scottishgreens.org.uk, or find out how to volunteer more widely in the city here.
You don't have to be a Scottish Green Party member to be active with the local group, but of course we would urge all our supporters to consider joining. Join the Scottish Green Party here.
We always need help with funds for campaigning. Please donate if you can; or if you have a fundraising idea, email us.
Your local Green councillor
Steve Burgess has been the Green councillor for Southside/Newington ward since 2007. He was born in Edinburgh and has lived here most of his life.
Blog posts
Steve Burgess welcomes the first Report of the Edinburgh Climate Commission.
There is only one credible route map for Edinburgh to recover from the coronavirus crisis, argues Steve Burgess.
The scale of loss of garden space to car parking or hard surfacing should give us all pause for thought,…