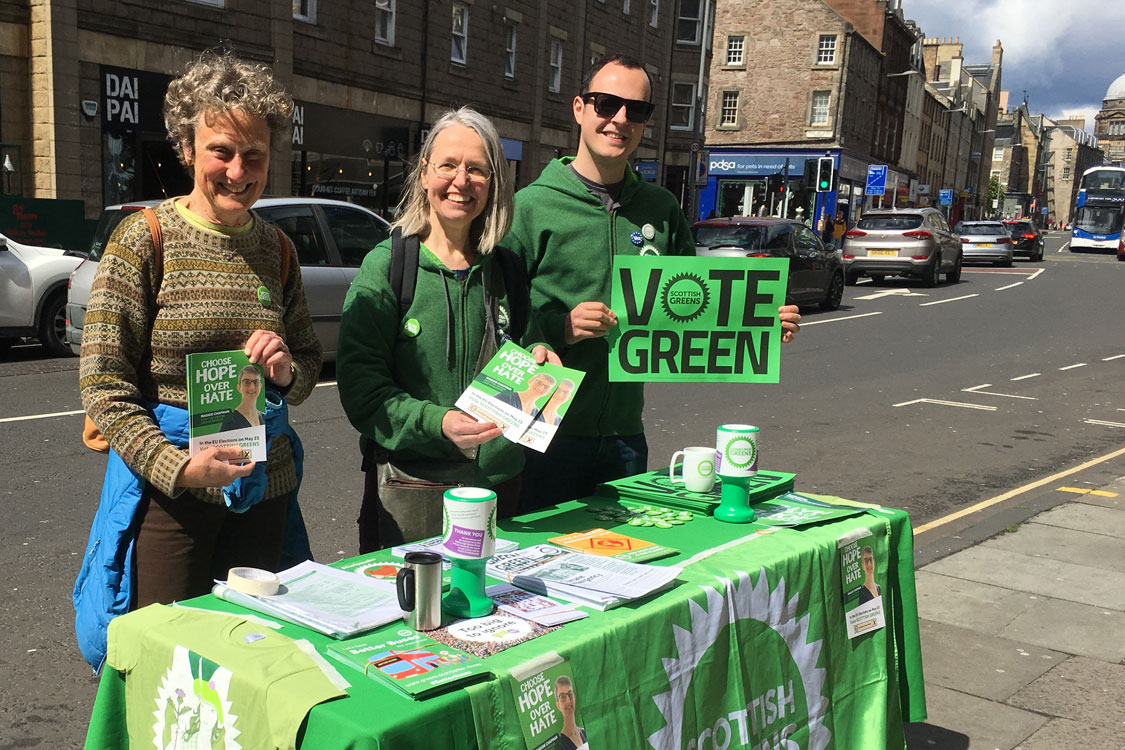 We have local teams of activists in many areas of Edinburgh, and in West Lothian.
Edinburgh's eight Green councillors are: Chas Booth, Steve Burgess, Mary Campbell, Gavin Corbett, Melanie Main, Claire Miller, Susan Rae and Alex Staniforth.
The committee leads the branch, providing liaison between our members, elected representatives and national party; and enables the general political direction of the branch.